Business Services
|

Small Business
Delivery

Cost-effective transport services for small and medium-sized businesses
LET'S GET STARTED
Fully monitored process
As an entrepreneur, your focus should be on growing your business. The last thing you need is the unnecessary burden and risk of owning, maintaining, and insuring your own delivery vehicle. That's where we come in. At Loadit, we're equipped with everything you need to streamline your delivery process.
We strive to save you time and money by offering you a fully integrated service that you pay for only when you need it. Ordered something from a retail store or supplier? Our team will queue and pick up your order for you. From there we'll deliver the goods straight to your office or to the final consumer.
Our services can be tailored to meet your requirements thanks to functionality that enables us to make multiple deliveries per job. We also offer a variety of vehicle categories to suit your needs. Our flexible service allows us to minimise delays with your order while maintaining operational excellence.
Ample space & trustworthy drivers
We have different sized truck and bakkie options available for same-day deliveries. The vehicle capacity will depend on what goods need transporting. This kind of versatility not only enables us to fulfil a variety of orders but also allows us to establish long-lasting partnerships.
Why waste time sourcing and managing drivers when you have access to expertly trained professionals? Our drivers are micro-enterprises with the ambition of growing their own fleet. Each has been screened and trained in how to deliver the best possible service, every time.
A seamless booking process with a fast 60-minute arrival when necessary is what sets us apart from the rest. Our pre-booking system is user-friendly and includes all the information and specs you need to make informed decisions about your order.
Progress updates & automatic discounts
We keep the lines of communication open both with our customers and whoever is fulfilling the order. Our team will update you on the progress of your job from start to finish.
We pride ourselves on being a cost-effective transport solution for small to medium-sized businesses with potential budget constraints. The quality of our service is never compromised, but rather our services are adapted to suit individual needs. What's more, returning customers get to enjoy an automatic discount.
We believe that as long as your products are in our care, they are our responsibility. Frequent users of Loadit will receive compensation in the unlikely event of loss or damage to goods. Ts & Cs apply.
Reviews
What do our
customers think?
---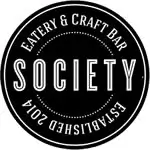 Loadit lets me book vehicles and helpers 24 x 7! I don't need to purchase a big vehicle for my businesses because Loadit is just like Uber, but for bakkies and trucks.

— Maxine Clark | Society —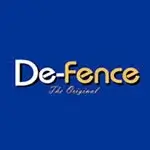 Convenient, on-time and they really looked after my goods! Great service experience!

— Robert Sands | De-Fence —
Coverage
Areas we cover
---
Loadit has been picking up and delivering goods in and around the greater Johannesburg and Pretoria areas since May 2017 and in Cape Town and surrounds since August 2020. And from March 2021 it has been your turn, Durban! Regrettably we are not a long distance operator, so cannot assist with jobs where the total distance is greater than 250 kms.
Let's get moving!
We understand that every move is unique which is why Loadit gives you the ability to personalise our services according to your needs.